Australian International Aviation College
Pre-Enrolment Information Pack
RTO Code: 45675 | CRICOS Code: 03903C
On this page…
Thank you for taking the time to read this information about AIAC and the services we offer. It is our hope that we can assist you in fulfilling your dreams as a Commercial Pilot. The Aviation industry is a demanding environment and as such, we have developed holistic training packages that reflect the demands of the job to better equip you for the work place. We believe in producing high quality employment ready pilots with the skills and knowledge to forge a successful and rewarding career in Australia or overseas.
Our courses are fully certified by the Civil Aviation Safety Authority (CASA) of Australia and our Diploma courses are Nationally Recognised. As a testament to our high quality and comprehensive training we also run cadet programs with several International Airlines.
The information provided in this pack is designed to give prospective students enough information about AIAC and its' courses on offer, allowing the prospective student to make an informed choice about deciding whether or not AIAC and its courses on offer are right for them.
We hope that we can encourage you to pursue an exciting career that is showing phenomenal growth where demand for quality Pilots is increasing in Australia and World-wide.
An exciting journey awaits…
About Us
For over 30 years, Australian International Aviation College has been providing high quality pilot training with a focus on safety, quality and relevance. Starting out as Johnston Aviation Services in 1990, AIAC is now owned by the HNA Group. We are located on the picturesque Mid-North Coast of NSW, Australia, surrounded by majestic coastlines and rugged mountains. With a temperate climate, beautiful scenery and modern aircraft and a safety first attitude, we believe that we are the premier place in Australia to learn to fly.
'My training was conducted in a professional yet relaxed and open atmosphere, this is what sets apart Johnston Aviation Services (JAS) from the normal 'sausage factory' flying schools. I found that my instructors actually cared about seeing me succeed in the course and more importantly develop the right skills and attitudes to succeed in my career. I would highly recommend Johnston Aviation Services to anyone.' Ben White, First Officer Airbus, Cathay Pacific Airways.
Why become a Pilot?
If you are reading this, then you probably already know the answer to that question. However, people fly for different reasons. Some like the idea of travelling all over the world, others enjoy being in command of multi-million dollar equipment, some will do it for the challenge or excitement that comes with the job. Whatever the reason, becoming a pilot truly means that the world is your oyster. In the words of a 15th Century Aviation enthusiast, 'For once you have tasted flight you will walk the earth with your eyes turned skywards, for there you have been and there you will long to return.' (Leonardo da Vinci).
Another reason for pursuing a career in Aviation is that demand for experienced pilots is ever increasing. Boeing have predicted that in the next 20 years, more than 630,000 new pilots will be needed worldwide with more than a third of them being required in the Asia-Pacific region. These figures are not expected to slow down anytime with air travel becoming more accessible and more and more passengers choosing to fly.
How do I become a Pilot?
One of the easiest and fastest ways to become a Pilot is to enrol into an Integrated Commercial Pilot Licence course. This is where all your ground theory and practical flight training is conducted in one convenient location. At AIAC we have developed comprehensive training programs accredited by both CASA and ASQA (the Australian Skills Quality Authority) and are designed to have you job ready upon graduation. In order to obtain your commercial pilot licence (CPL) you will need to accrue up to 150 flight hours as well as meet performance and knowledge criteria as set out by CASA and ASQA.
To enroll into one of our accredited programs you will need to:
Be over the age of 18
Have an Aviation Reference Number (ARN)
Have or be able to apply for an Aviation Security Identity Card (ASIC) (includes a Federal Police Check)
Have a CASA Class 1 Medical Certificate
Have or obtain a Unique Student Identifier (USI)
Have completed year 12 or equivalent (some exceptions may apply)
Verify your identity with AIAC
Conduct a Pilot Screening exam and interview with the Head of Operations in Port Macquarie (online)
Agree to mandatory & random drug & alcohol testing
Agree to all terms and conditions and fees agreement
Sign a written agreement between AIAC and the student to commence training.
International Students will also need to:
Pass an International Civil Aviation Organisation (ICAO) Aviation English Language Proficiency (ELP) test during your training
Apply for a Student Visa (sub-class 500)
Maintain Overseas Student Health Cover & their visa obligations
Have an IELTS score of 5.5 with no individual score below 5
Meet medical & Police background obligations. Note: International student will need to have their Medical Exam, ASIC and Screening interview after their arrival in Australia. Enrolment will be conditional on the student being able to meet this criteria.
Enrolment Policy: For more details, download our enrolment procedure documents here (10MB, .zip)
Once you begin your training, the first stage in becoming a commercial pilot is what's called Ab-Initio, meaning 'from the beginning' (Latin). AIAC's integrated training courses will provide the student with no prior Aviation experience or knowledge, the skills and knowledge required to obtain your Commercial Pilot Licence and/or Instrument Rating. AIAC recommend that prospective students enrol in both Diploma programs to give you the best shot of landing your first job as a pilot.
Upon successful completion of both courses, the student will have received their Diploma of Aviation (Commercial Pilot Licence), Diploma of Aviation (Instrument Rating), RPL, FROL, CPL, Multi-Engine Rating, Night VFR rating and IAP 2D & 3D endorsements.
The AVI50222 Diploma of Aviation (Commercial Pilot Licence – Aeroplane) course runs for approx 9 months, 6 days a week and as a minimum, delivers 150 flight hours. Included in the 150 hours is 70 hours solo flying, 5 hours Basic Instrument flight and 9 hours simulator experience.
A CPL however, is only a basic or minimum requirement to enter the industry. With a basic CPL licence, you will be able to carry fee-paying passengers, but only in daylight hours, good weather and in a single-engine aeroplane. This will restrict your job opportunities to joy flights, aerial photography, private charters etc. To advance in your career and improve your employment prospects, the Pilot will need to add ratings and endorsements to his or her licence.
The AVI50519 Diploma of Aviation (Instrument Rating) is broken into 2 phases and will take around 16 weeks to complete the course. The minimum flying time is 49 hours. Included in this is 21.5 hours simulator experience, 12.5 hours Multi-Engine and 5 hours night flying (2 hours Simulated).
Still got your attention? Keep reading to see where a Commercial Pilot Licence can take you and the advantages of adding extra ratings or endorsements (such as the Instrument Rating) to your licence.
Licences, ratings and endorsements are issued by CASA. They are nationally (and internationally) recognised under Australian aviation legislation and regulations. CASA licences, ratings and endorsements are not branded or issued as 'nationally recognised qualifications' under the Vocational Education and Training system.
Start small, dream Big
Working up enough flight hours to land that job as a Captain of an International Airline can seem like a daunting process. We encourage you not to be put off by figures and hours. Starting small and working your way up through the ranks is all part of the journey. And after all, it's the journey that makes the destination.
There are things you can do to make the journey seem shorter and more enjoyable. Once you have added the Instrument Rating to your licence, one of the more rewarding ways to gain more flight experience is to become a Flight Instructor. By becoming a Flight Instructor, you will join a highly professional and respected industry whilst making contacts with current and future pilots from all over the world. You will also pick up highly sought after teaching and assessment skills. AIAC can help you become a quality Flight Instructor with our internally developed and customised Flight Instructor Courses (non-accredited).

Why study at AIAC?
Our staff are passionate, experienced and highly qualified. They are determined to deliver you outstanding training and to ensure that you are ready for work in a demanding and fast paced environment after graduation. Many of our Flight Instructors have also trained with us right from the beginning. Your flight tests are conducted by our own CASA endorsed Flight Examiners.
As part of our commitment to Quality and Safety, AIAC also has our own maintenance facilities to ensure that our aircraft are in excellent and safe condition. Our engineers are passionate about the aircraft they maintain and take pride in their work. A 'safety first' attitude permeates right through our company, from the flight instructor to the engineer, your safety is our priority. Our excellent safety record and high employment rate for graduates is testament to our many years in flight training and the programs that we have developed.
At AIAC, we exclusively fly Diamond Aircraft (www.diamondaircraft.com). Diamond are considered world leaders in performance and technology. AIAC operate a fleet of single-engine and multi-engine aircraft. All aircraft boast either a Garmin G1000 flight deck (DA40/42) or a Garmin G500 flight deck (DA20) with full glass cockpits for sweeping panoramic views of our stunning coastline and ranges. At AIAC, we also have a Mechtronix DA40/42 Flight Training Device (FTD) with a 200° x 40° High Definition screen for you to assist your training.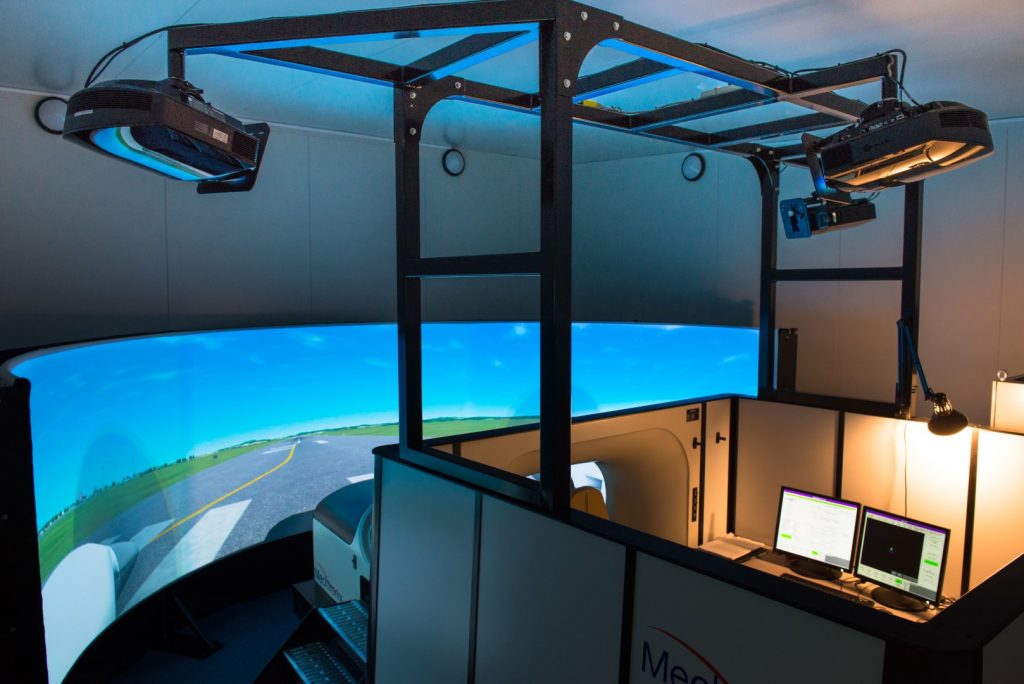 Our Training Packages have been internally developed in consultation with industry experts and meet all requirements of CASA and the Australian Skills Quality Authority. The result is that you are guaranteed of receiving high quality and relevant training based on industry needs and requirements.
International Students will need to check their country specific requirements for converting your Australian Commercial Pilot Licence to that of your home country. Some additional training may be required, depending on your Country's Aviation Regulations.
How much does it cost?
At AIAC, we believe we can offer a high-end product at a reasonable price. What sets our college apart from other flight schools in Australia is our modern aircraft, our facilities and our quality training program which will prepare you for your career as a pilot. Not to mention our beautiful location! Another advantage of training with AIAC is our airport. We are based at the Regional Port Macquarie Airport. The airport is big enough to attract QANTAS, Virgin Airlines and Alliance Airlines on a daily basis, yet small enough that there is very little air traffic. This gives you more time in the air and less time on the tarmac with delays, ultimately saving you money and allowing you to achieve your goals faster.
AIAC offer 2 Nationally Accredited Diploma courses as well as various non-accredited courses. Fees are broken into 2 categories: the Tuition fee and Incidental costs. Please visit our website or contact us for more information regarding our non-accredited courses and any other Ratings or Endorsements that you require.
You can reduce your overall costs and training time by concurrently enrolling in both Diplomas whilst greatly increasing your employment prospects!
Tuition Fees*
AVI50222 Diploma of Aviation (Commercial Pilot Licence – Aeroplane).
$89,750 (Domestic) | $96,750 (International).
Tuition fees include:
150 total Flight hours in the DA40NG & FTD:

71 hours dual
70 hours solo
9 FTD hours

All pre and post flight briefings
All theory & in house exams
All textbooks & resources
First attempt at flight tests & exams
Course deposit $1,500 (non-refundable)
AVI50519 Diploma of Aviation (Instrument Rating)
$34,750 (Domestic) | $38,250 (International).
Tuition fees include:
49 total hours (DA40NG, DA42NG & FTD)

14 hours DA40 dual
1 hour DA40 solo
12.5 hours DA42 multi-engine
21.5 FTD hours

All pre and post flight briefings
All theory & in house exams
All textbooks & resources
First attempt at flight tests & exams
Course deposit $1,500 (non-refundable)
*Incidental costs also apply. Refer below for more information.
Tuition Fees Information.
Your tuition fees only cover the costs of your flight training. The prospective student must take the following information about incidental costs into account when deciding about studying at AIAC. A non-refundable deposit will be required to secure your place in our program. Remaining fees will be invoiced in advance.
Your Pre-Paid tuition fees are paid by regular installments of not more than $1,500 at a time. Enrolment also requires a non-refundable deposit of $1,500 to secure your place and purchase your pilot equipment.
Tuition fees are based on the cadet meeting all competencies on their first attempt and following the syllabus as outlined in our training & Assessment strategy. Costs for additional flying lessons or tests/exams need to be covered by the student. In most cases, un-met competencies will be included as part of your next flying lesson, to help reduce the need to repeat lessons.
Incidental costs
Incidental costs are either payable to AIAC or a third party depending on the situation. Incidentals will vary from student to student and may not be refundable. Most incidental costs are one-off and payable as per the terms on the invoice. Some incidental fees will not apply for the Instrument Rating or the Flight Instructor courses as may have already acquired the necessary items. Students enrolling in the Dual Diploma will also save on incidental costs. The incidental figures on the following page is not an exhaustive list and doesn't include living costs such as food, accommodation, travel costs, etc.
For more information, refer to our schedule of fees for DOMESTIC students or INTERNATIONAL students
Flight Instructor Rating (non-accredited)
Students wishing to enrol in our Flight Instructor course or any other non-accredited course, should contact AIAC for payment details as you may be able to 'pay as you fly'. Prices for the FIR start at $21,000 plus $100 application fee. This is a non-diploma program, however you will graduate as a fully qualified CASA Flight Instructor with Spin endorsement.
All tuition fees quoted are ex-GST and correct at the time of printing. Prices are subject to change at anytime.
Tell me more…
AIAC is located in Port Macquarie on the Mid-North Coast of NSW, about 4-5 hours drive from Sydney. Nestled between spectacular hinterland and stunning coastlines, Port Macquarie is large regional centre that is well equipped with plenty of things to do and see along with almost all of the amenities you would find in a larger city. With a temperate climate, we enjoy amazing weather all year round.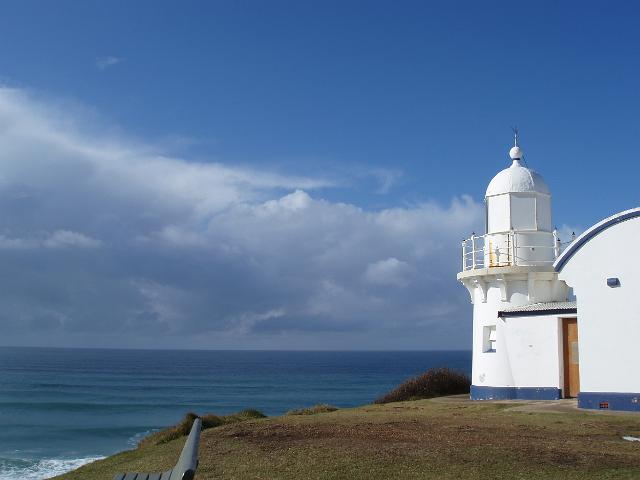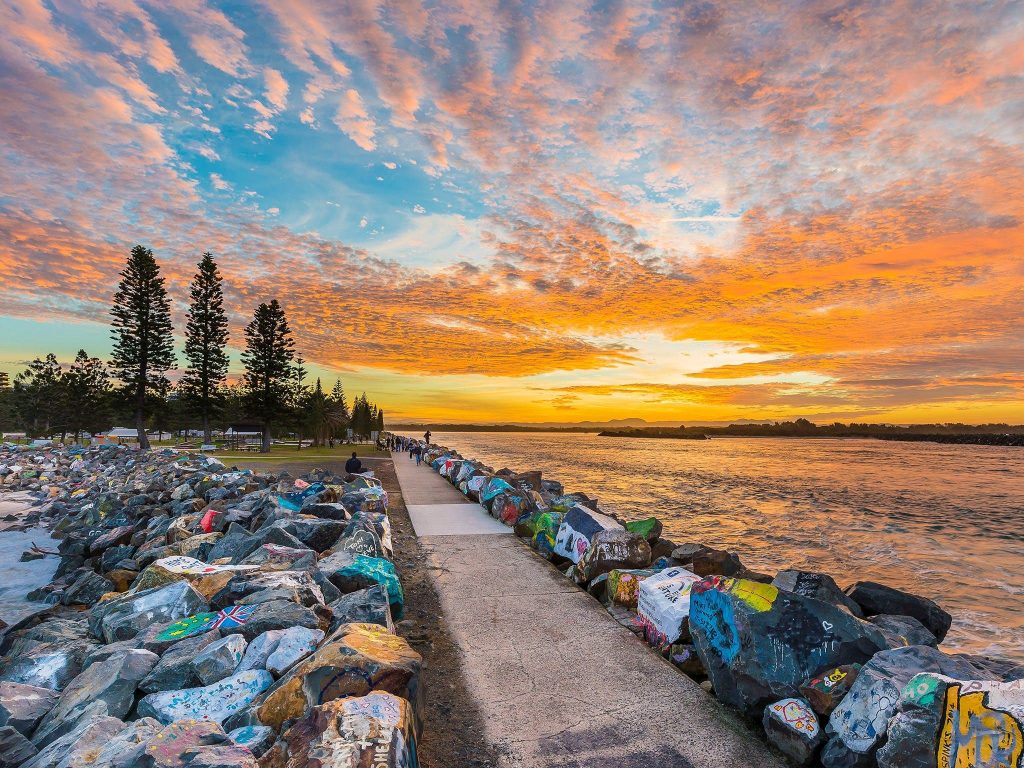 Port Macquarie is the perfect family destination with a wide variety of activities and places to visit. Enjoy a Camel ride along our stunning beaches, chase Bass in the mountain rivers, take a sunset river cruise (or the jet boat if that is more to your liking!), or discover a fine espresso in one of our many cafes and restaurants in the region. As you fly along the coastline during the winter months, you will also get to see pods of whales as the migrate up and down the coast…
There's no better place to learn to fly!
#learntoflyPMQ #aDayatAIAC
For more information, visit www.portmacquarieinfo.com.au
What will I learn?
Our training programs have been internally developed and in consultation with industry experts and covers the CASA Part 142 integrated syllabus as well as the National Training packages for the Aviation Diplomas. Your training is a mix of performance based learning (skills) and knowledge (theory). Training is delivered face-to-face, at our Port Macquarie facilities (ground theory is delivered at fully equipped classrooms in Port Macquarie). As part of your training, you will also experience landing at & communicating with different airports such as Armidale, Tamworth, Gold Coast and more.
You will need to demonstrate your abilities and skills learnt through flight tests and your knowledge acquired through various exams. The courses are designed in such a way that you will not be able to progress until you have shown competency in certain areas. This is a safety measure to ensure students are capable before proceeding to the next step.
Flights will be conducted at an active passenger airport. Therefore your practical flight training will be real world, work-based training eliminating the need for work placement. Both of our diplomas are accredited, refer to training.gov.au.
The following Units of Competencies are delivered as part of the AVI50222 Diploma of Aviation (Commercial Pilots Licence – Aeroplane). CRICOS course code: 105394D | Pre-requisites: Nil
AVIE0006 Maintain aircraft radio communications,
AVIF0023 Apply aircraft safety procedures,
AVIF0026 Implement aviation risk management processes,
AVIF0027 Implement aviation fatigue risk management processes,
AVIF0026 Implement threat and error management strategies,
AVIF0030 Manage safe flight operations,
AVIF0033 Manage aircraft passengers and cargo,
AVIF0035 Manage human factors in aviation operations,
AVIH0010 Plan a flight under visual flight rules,
AVIH0014 Navigate aircraft under visual flight rules,
AVILIC0003 Licence to operate a commercial aeroplane,
AVIO0017 Manage disruptive behaviour and unlawful interference with aviation,
AVIW0029 Manage pre- and post-flight actions,
AVIW0032 Operate and manage aircraft systems,
AVIY0033 Operate aircraft using aircraft flight instruments,
AVIY0034 Operate in controlled airspace,
AVIY0035 Operate in Class G airspace,
AVIY0036 Operate at non-towered aerodromes,
AVIY0037 Operate at a controlled aerodrome,
AVIY0040 Apply aeronautical knowledge to aviation operations,
AVIY0041 Apply the principles of civil air law to aviation operations,
AVIY0083 Execute advanced aeroplane manoeuvres and procedures,
AVIY0047 Manage abnormal aeroplane flight situations,
AVIY0054 Control aeroplane on the ground,
AVIY0055 Take off aeroplane,
AVIY0056 Control aeroplane in normal flight,
AVIY0057 Land aeroplane,
AVIY0058 Manage aircraft fuel,
AVIZ0006 Manage situational awareness in aircraft flight.
Including the CASA CPL subjects: flight rules and air law, aerodynamics, meteorology, navigation, human factors, operation, performance and planning, power plants and aircraft systems
The following Units of Competencies are delivered as part of the AVI50519 Diploma of Aviation (Instrument Rating). CRICOS course code: 105393E
AVIF0029 Implement threat and error management strategies
AVIF0030 Manage safe flight operations
AVIH0013 Plan a flight under instrument flight rules
AVIH0017 Navigate aircraft under instrument flight rules
AVIW0032 Operate and manage aircraft systems
AVIY0033 Operate aircraft using aircraft flight instruments
AVIY0044 Conduct a 2D instrument approach
AVIY0050 Perform instrument arrival and standard arrival route procedures
AVIY0072 Operate a multi-engine aeroplane
AVIY0033 Operate aircraft in the traffic pattern at night
AVIY0074 Perform non published instrument departure procedures
AVIY0075 Perform published instrument departure procedures
AVIY0076 Perform visual circling approach
AVIY0081 Conduct a 2D global navigation satellite system non-precision instrument approach.
Includes the CASA IREX subject.
Pre-Requisites: AVI50222 Diploma of Aviation (Commercial Pilot Licence – Aeroplane). Students without the AVI50222 Diploma may be eligible to enrol in our non-accredited Instrument Rating course provided certain criteria is met. Please contact us for more information.
AIAC cannot guarantee placement (places are limited), study or graduation outcomes, migration outcomes or employment outcomes. Flight assessments are carried out by our own CASA approved testing officers and you will be assessed as either competent or not-competent based on CASA's Pilot licensing requirements.
How do I apply?
Are you ready to take that next step into an exciting and challenging career? Then keep reading… the following information will give you an overview of the application process and requirements. Entry requirements will be a little different for International Students and Domestic Students. If you are an International Student, you will have a few more steps to complete your application.
All documents mentioned below can be downloaded here (10MB, .zip) or contact us at info@aiacollege.com and we will email them.
Domestic students: Firstly, make sure you can meet all eligibility requirements listed in our Recruitment and Enrolment Procedure and grab yourself a copy of our Enrolment Application form. It is advisable that you also read our other policies found at the above link before applying. Once you have read the material, fill out the Enrolment Application form and post or email back to us along with your identity documents, copies of your medical certificate & ARN and application fee. AIAC will assess your application and may contact you if further information is required.
If everything is in order and your application proceeds to the next step, an AIAC staff member will contact you regarding the screening process. Upon successful completion of the screening process, applicants will then receive an official Letter of Offer for Enrolment. The Letter of Offer will contain your Fees Agreement, Enrolment Contract, terms & conditions, payment details, course start date and accommodation details (if required). Sign and return the documents and once you have paid your deposit, AIAC will secure your place in our training program and the fun begins!
International Students: The process is similar for International students, however you will also need to meet the Department of Home Affairs (DoHA) requirements as well. Follow the steps in our Recruitment and Enrolment Procedure. Once we have received all of the required documents from you and the deposit has been made, you will receive an electronic Confirmation of Enrolment (eCoE). Once you have your eCoE you can begin the visa process. You will need to apply for a student 500 visa from immi.homeaffairs.gov.au. The Study In Australia website is a great resource to assist you in obtaining your visa. Some of the things you will need to apply for your visa are: Visa Medical examination, proof of financial means to pay for your study, airfares and living expenses, your eCoE from AIAC, proof of your IELTS score, be a 'Genuine' student, have Overseas Student Health Cover (OSHC). You will also be required to meet the conditions of your visa at all times whilst in Australia. Failure to comply with your visa and study obligations may see your visa cancelled. Important: You may not be able to obtain your CASA medical certificate, ASIC or attend the screening interview until after you have arrived in Australia. Your enrolment at AIAC will depend on your ability to obtain these items and this will be stated in your eCoE.
Please contact us if you require assistance at any stage throughout the application process. We are more than happy to help.
Once you have arrived at AIAC, you will attend a mandatory Orientation & Induction program where you will meet your Designated Student Contact, your Flight Instructors, view the Facilities, Aircraft and more.
Additional Information
The below is a summary of AIAC student policies.
Refunds and cancellations: Whether or not you will be eligible for a refund will depend on the circumstances and whether or not AIAC have already incurred costs related to your upcoming training.
Complaints & Appeals: AIAC recognise that any decision made by the company can be subject to an appeal by the student. Generally you will have 20 days to lodge an appeal depending on the circumstances.
Duration of Study: Students will be expected to complete both Diplomas within 13 months (CPL = 9 months; IR = 4 months).
Holidays: There are 2 short breaks of one week during the 14 months. Public holidays (excluding Christmas & Boxing day) will be considered as normal study days. This more accurately reflects the nature of Aviation.
Student Support: You will have access to support services as well as intervention procedures for students that start to fall behind or struggle.
Locations: Your training will be conducted from our campus at Port Macquarie airport.
Learning Resources: You will have access to modern aircraft and a flight training device (FTD). All textbooks, maps, charts etc. will also be available for your study. We have some student computers, however you will be required to bring your own laptop or device.
Changes to fees: AIAC reserve the right to change the tuition fee due to external factors such as; significant fuel price increase, airport taxes & charges etc. You will be given 30 days notice of any price change.
AIAC initiated suspensions or cancelations: In the event that AIAC deem it necessary to suspend or cancel your study, you will be sent 2 warning letters before cancelling (note that the 2nd letter may also include your notice of intent to cancel). You will be able to access our complaints & appeals policy if desired. The first warning letter will include the reason and action you need to take.
Students may defer or withdraw at anytime. Deferment will be assessed by the HOO. This may affect your visa (if applicable).
ESOS framework (CRICOS students): The ESOS Act (or National Code) is a set of guidelines governing how education providers care for International students. For more information, please got to https://rebrand.ly/esos.
Cost of Living: refer to www.expatistan.com/cost-of-living/sydney.
Attendance & progress: AIAC is required to monitor student progress & attendance. As a Diploma student, you will be required to study full-time and meet performance criteria to move onto your next unit of study. Student progress is a safety issue and is closely monitored.
Conditions for enrolment: You must meet the minimum criteria as set out in Recruitment & Enrolment Procedure. Your Letter of Offer will set out any other criteria that needs to be met.
Work based/offsite training: AIAC do not utilise third parties for training, nor do we offer work placement during your study. The reason for this, is you will be flying in real working conditions right from the get-go. Every Airport that AIAC teach out of or land at are active airports and you will fly in controlled and uncontrolled air space.
Mode of study: All study is face to face or guided self study. No online study options are available.
All International students must finish the course within the duration as set out by your eCoE.
Student transfers have special rules for international students. Refer to our Transfer policy.
Need more Information?
We are here to help. You can contact us by email, phone, fax or even pop in for a visit. You can also follow us on social media. Thanks for taking the time to discover more about AIAC and we hope to see you in an amazing Diamond Aircraft soon!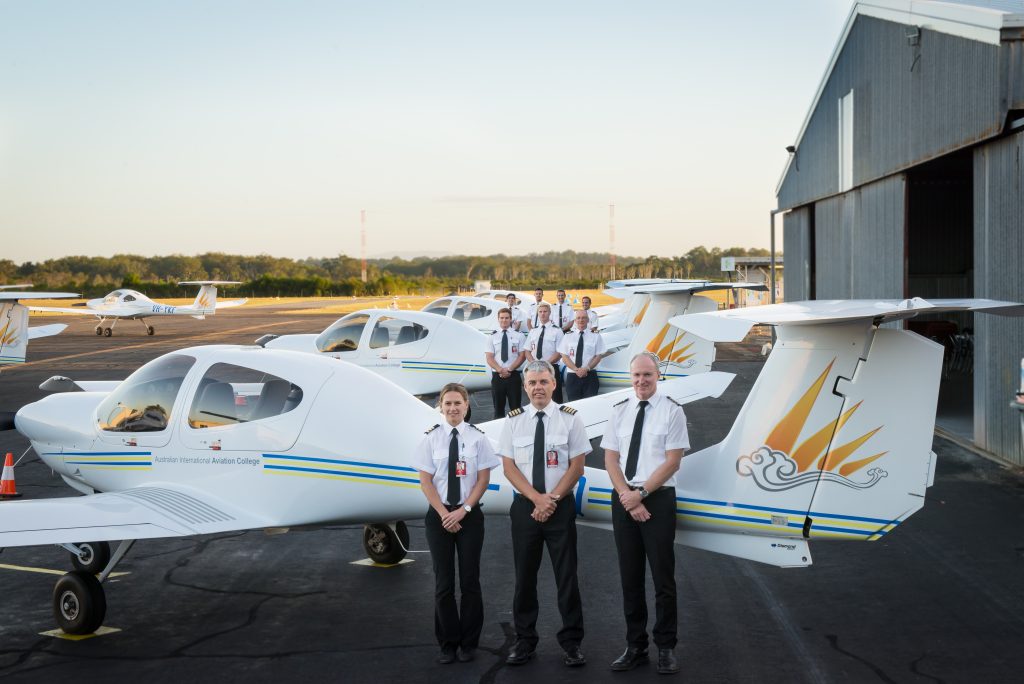 ---
AIAC-RTO-SD-019_v1 – Pre-Enrolment Information Pack
Uncontrolled when printed
Version 1.3 | © AIAC
Published 22/02/2022
ABN No. 12 050 100 279
RTO Code: 45675 | CRICOS Code: 03903C